Photos taken before the COVID-19 pandemic.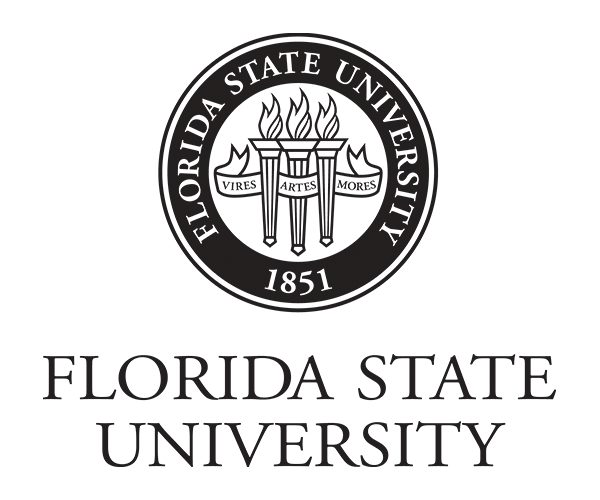 Florida State University and Mayo Clinic in Florida, two nationally renowned institutions, share a vision for education and health care built on interdisciplinary innovation.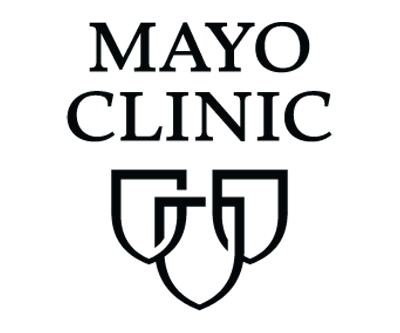 That's why we're collaborating to bring new ideas that will span FSU's campus and the Mayo Clinic in Florida, leveraging our respective interests in education, research and commercialization. This unique collaboration was created to promote market-driven, transformative innovation; offer new groundbreaking education; target technology translation from bench to bedside; and attract and retain top talent in North Florida.
Turning this vision into reality means bridging research, education and entrepreneurship to:
Increase student engagement with clinicians
Foster scientific advances and generate intellectual property
Launch medical technology companies
Showcase our leadership in these spaces
Together, we are leading Florida's future and transforming health care.
"It is a great thing to make scientific discoveries of rare value, but it is even greater to be willing to share these discoveries and to encourage other workers in the same field of scientific research."
Experiential learning encompasses hands-on, practical experiences that give students the chance to learn by doing and is a valuable component of a complete college education.
EL opportunities can include:
Internships
Capstone Projects
Service-Learning
Research
Florida State University and the Mayo Clinic in Florida have launched experiential learning opportunities in engineering and data science that allow students to tackle real-world problems in health care.
Focused on interdisciplinary innovation, FSU undergraduate and graduate students participate in internships at the Jacksonville campus of Mayo Clinic, working with physician mentors in clinical research or at the Innovation Exchange, interacting with health care start-ups.
Framed as design challenges, students work with Mayo Clinic in Florida faculty mentors who are engaged throughout the process. Along with identifying critical product features, creating initial prototypes and performing product testing, students will define the market need at a high level, estimate the market potential and suggest next steps in development based on the results of their work. These cohort-based projects aim to identify practical, usable techniques and products.
Through these opportunities, students build skills in data science, biostatistics, devices, biomedical research, imaging, critical care and more that they carry forward as they launch their careers.
This collaboration cultivates real-world innovation and produces a diverse and robust talent pipeline ready to take on the world by providing access to transformative, career-building experiences.
FSU doctoral candidate in Applied and Computational Mathematics Abdullah Aurko, recently completed an internship with Mayo Clinic in Florida, working closely with and learning from his mentor Rickey Carter, Ph.D. at the Digital Innovations Laboratory. His project looked to develop a computer vision model to predict which patients have pulmonary hypertension using a non-invasive echocardiogram.
Florida State University and Mayo Clinic in Florida will promote transformative collaborations between clinicians, researchers and students from both organizations.
World-changing ideas materialize when talented professionals have the opportunity to interact and engage with equally gifted people from outside their discipline or peer group. Providing these types of possibilities is a critical component of both FSU and Mayo Clinic's vision for the future. Ultimately, these types of inviting and exciting conversations will advance innovative ideas overall.
Interactive events and exciting speaker opportunities are in development and will be shared when details are finalized.
Other activities will include workshops, invited lecturers on specific topics and opportunities to engage in FSU's emerging Biomedical Entrepreneurship Certificate. Combining the FSU Jim Moran College of Entrepreneurship and the FSU College of Medicine expertise, the certificate with be comprised of 12 credit hours at the graduate level and will be open to FSU students and Mayo employees.
The workforce of the future is innovative, empowered and adaptable.
FSU and Mayo Clinic in Florida are reimagining how to educate and prepare students and workers to address the needs of tomorrow.
By combining our unique assets, we will redefine how individuals learn and gain the necessary skills to address today's concerns. A key component of this effort will be granting Mayo Clinic employees access to some of the top training programs in the country through FSU's Office of Distance Learning and connecting students to internships to develop skill sets key to making an impact moving forward.
Our efforts will only be successful if graduating students want to stay in our region and top talent are attracted to our innovative environment. The collaboration is looking at ways to support students who have an entrepreneurial spirit interested in establishing start-up companies here in Florida.
Working together, FSU and Mayo Clinic in Florida will maximize their biggest strength— students and workers—to do great things for our world.
2021 Annual Report
We are proud of what we have accomplished together in 2021, our first full year of collaboration after a delayed start due to the pandemic. We are thankful for encouragement of our institutional leaders, and spurred ahead by the enthusiasm of our students, physicians, and faculty, and are eager to see what we can continue to build together as we forge ahead.
Support for student experiential learning, such as travel, senior projects and internships, is a significant priority to this partnership, as is perpetual funding for these endeavors through programmatic endowments.
There are a wide variety of areas in need of support. To learn more about these giving opportunities, please contact:
Nancy Smilowitz
Assistant Dean of Development and Alumni Affairs
College of Arts and Sciences
(850) 294-1034
nsmilowitz@foundation.fsu.edu